Berkley Homes : Sovereign Court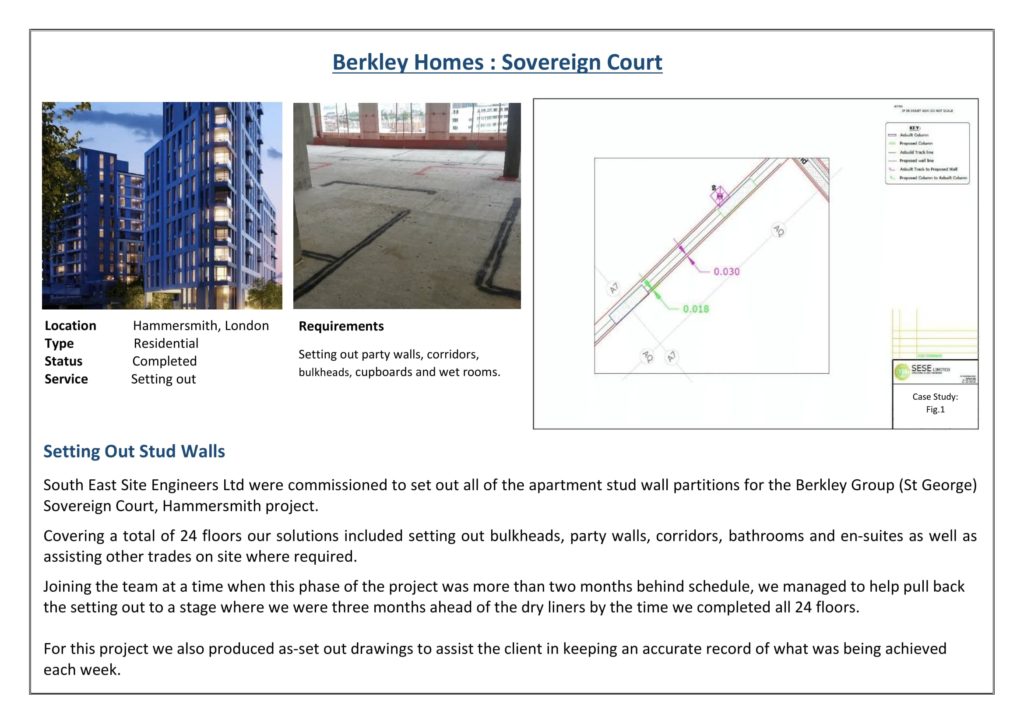 Location: Hammersmith, London
---
Type: Residential
---
Status: Completed
---
Service: Setting out
---
Requirements
Setting out party walls, corridors, bulkheads, cupboards and wet rooms.
Setting Out Stud Walls
South East Site Engineers Ltd were commissioned to set out all of the apartment stud wall partitions for the Berkley Group (St George)
Sovereign Court, Hammersmith project.
Covering a total of 24 floors our solutions included setting out bulkheads, party walls, corridors, bathrooms and en-suites as well as
assisting other trades on site where required.
Joining the team at a time when this phase of the project was more than two months behind schedule, we managed to help pull back
the setting out to a stage where we were three months ahead of the dry liners by the time we completed all 24 floors.
For this project we also produced as-set out drawings to assist the client in keeping an accurate record of what was being achieved
each week.