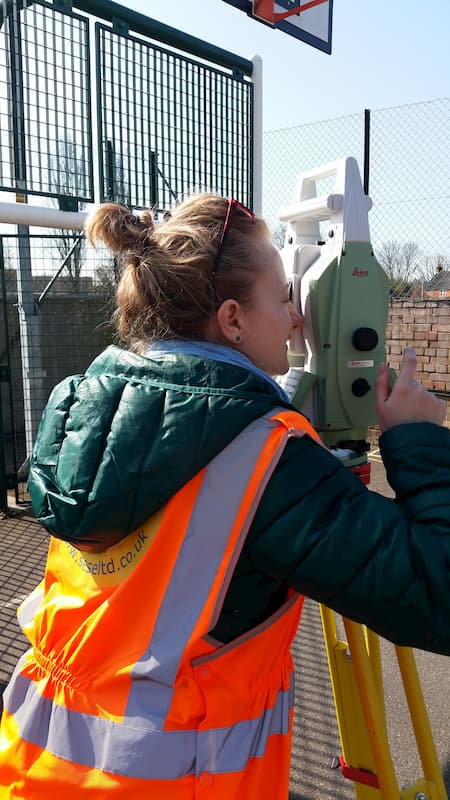 South East Site Engineers (SESE) Ltd is an established civil, site and structural engineering firm that has been trading since 2003. Based in Central London, SESE are an accredited family run firm providing BIM Level 2 Standard measured survey, structural design and construction site setting out services. Within our team we encourage confidence, flexibility and dependability and keep an open minded view on the solution.
Our projects vary in size and complexity and include new build residential's, commercial offices, industrial refurbs, Academic buildings, solar farm installations, underground reservoirs, steel frame staircases, mezzanine/ground floor plans, RC temporary works and pile positioning.
As we are not an agency all of our staff takes a very personal interest in the projects we take on; whether it is designing a basement level retaining wall, setting out pad foundations and road curves for contractors, surveying land topographies and measured building elevations for architects or applying gridlines and datum levels for private developers our team are here to help.
Lead by building site managers and civil engineers with over 20 years of individual construction site experience, SESE's 2D/3D CAD technicians, geomatic surveyors and setting out engineers are always fully supported and able to assist on building construction projects at any stage from initial planning building control calculations to final handover as-built surveys. Treating our large scale commercial, small scale private, education authority and local government clients alike; we pride ourselves on being professional, prompt and precise while providing a friendly and reliable service with a track record of deliver on our range of client needs on-time, every time.
Glad to treat each client as an individual with their own unique set of needs we see ourselves as a service provider with a genuine interest in what each client wants to achieve. This alone has enabled us to provide the value for money service that gives our clients the confidence to call on us time and time again.
Why use SESE?
Beyond SESE offering our ISO Quality Assured services to our wide range of clients for almost 20 years:
SESE has developed into a highly respected multidisciplinary survey and civil engineering company with over 1,000 successfully completed projects to date.
SESE have dedicated contracts managers that act as a single point of contact in order to develop a closer working relationship with each client.
SESE rigorously and continuously invest in training staff so as to offer clients tangible financial benefits as well as consistently high quality results.
SESE are as professional assisting on bespoke family self-build projects in Guildford Surrey as on high-profile blue-chip projects in Central London.
SESE maintains a continuous programme of internal staff development and promote the CSCS registration, training and testing of all site personnel.

Health and Safety Policy – Reviewed: 10th January 2023
As a "duty holder" under the Construction Design and Management (CDM) Regulations 2015, SESE aim to comply with the requirements of the Regulations and ensure that our appointees have sufficient resources to enable them to execute the requirements of this legislation.
Policy:
Further to SESE's compliance with the regulations CDM, we endeavor to ensure as far as is reasonably practical, that steps be taken with regard to the health, safety and welfare at work of all of our employees and those our work may affect in accordance with the Health and Safety at Work Act (1974) and other Health and Safety Requirements under UK and EC law.

Environmental Policy- Reviewed: 10th January 2023
South East Site Engineers Ltd (SESE) is an engineering company that specialise in civil engineering, surveying and construction management for building projects in and around London.
Policy:
At SESE we have recognised many of the negative impacts we have on the environment through our activities as a construction company, and are consciously addressing this on a daily basis by reviewing and continuously improving on our activities.

Quality Assurance Policy – Reviewed: 10th January 2023
South East Site Engineers (SESE) Ltd is a civil and structural engineering firm providing survey, design, construction and management services within the building environment, consulting both direct with clients and other building contractors alike.
Policy:
At SESE we want to reduce queries and produce faster more accurate answers through our dedication to communication. This helps to minimize time wasted correcting and altering design, construction and management issues; ultimately increasing customer satisfaction.

Equal Opportunities Policy – Reviewed: 10th January 2023
At South East Site Engineers (SESE) we recognise our need to provide equal opportunities to all persons without discrimination.
Policy:
At SESE we work against discrimination on the grounds of sex as defined by the Sex Discrimination Acts 1975 and 1986, race as defined by the Race Relations Act 1976, disability as defined by the Disability Discrimination Act 1995, as well as any discrimination on the grounds of marital status, part-time status, age, sexual orientation or religion.
Our Registered office is at:
174 Caledonian Rd, London, N1 0SQ
Send us a message
Our experts will get in contact with you within 24 hours