---
3D Point Cloud Survey Services
Call: 020 72 78 07 78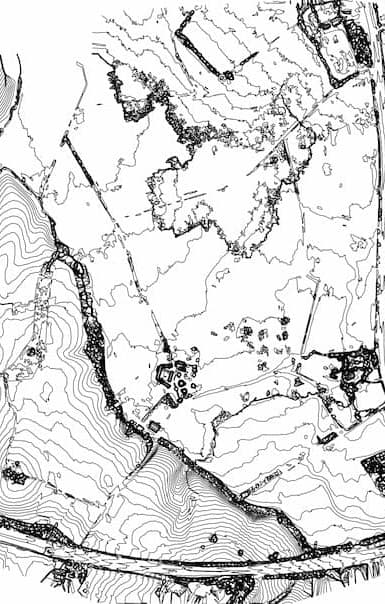 Our 3D Point Cloud Scanning service is a survey mapping service designed for building projects both large and small. These include both measured building surveys and topographical land surveys.
Client service needs typically cover large area surveys, reduced time on site, or increased detail capture. A 3d point cloud survey is also the best measured survey option for all three of the above.
3D Point Cloud Survey Service Deliverables
The deliverables that our 3D scan data can be sent in ranges from .las and .xyz to .rcp and .pdf formats. These deliverables are primarily geared towards projects where architects need to produce a 3D Revit Model. However, we also work with borough councils that need to manipulatable current road condition data before handover to a contractor. Our 3D point cloud surveys simply give a more realistic feel to a site before during and after development.
Planned and operated by CAA Licenced drone pilots, our Fixed Wing Aerial Drone Survey service is designed for large areas of open land. These 3D point clouds help developers and contractors take stock of each parcel of land and plan for future development. These are also useful when clients have multiple stockpiles on site and where access is restricted.
Our Aerial 3d point cloud surveys can be orientated to Ordnance Survey Grid where knowledge of sunlight and shading is important. These surveys are especially useful on solar projects and when farmers need to estimate potential crop yield.
Our Terrestrial scanning services are designed to produce 3d points clouds in more detail. These surveys include wall alignments, tunnels, elevations, roof plans, stair cores, floor plans, spoil heaps, ornaments and alike. As these provide more detail than a manual point survey, they are an alternative form of Measured Building Survey but with less descriptive notes.
We also use our terrestrial point cloud data to map comparative changes over time. This can be useful where small changes need to be shown to a client over long periods of time. These comparative point clouds can also provide a detailed visual of the changing conditions of an existing property.
For an area point cloud as either a one-off or for comparison over time click HERE for our online price.
Are large area drone surveys accurate?
As aerial drone surveys are based on continuously moving scan data (albeit with RTK Real Time corrections) they still currently have a local point accuracy of about +/-2cm. Whereas traditional surveys have a point accuracy of +/- 0.2cm; effectively making them as accurate as the engineer or surveyor using it.
What is the difference between a drone survey and traditional land survey?
The differences between an aerial drone survey and traditional ground-based surveys are countless; however, the main ones are:
Aerial Drone surveys are far better when you have a large area of land to cover, however this may not be feasible within built up areas or airspace frequently used by other aircraft.
Aerial Drone Surveys are far better when you have restricted access or significant safety risks within the area of land or roads to be surveyed.
As a combination of 3D Mapping, Topographic Land Surveying and Photogrammetry, you get far more detail from an aerial drone survey in far less time than a traditional land survey.
Can you carry out Movement Monitoring using your aerial drone systems?
Yes. This would typically be to help detect the risk of landslides over time, registering your cut and fill data over time and measuring ground swell from gas build up and alike over time. Basically, where any movement monitoring with trigger levels in excess of 50mm being the requirement. For trigger levels less than 5cm we would recommend you use our traditional movement monitoring service.
How much does a Fixed Wing Aerial Drone Survey cost?
This depends on the size of your land and your access constraints. However, for an aerial drone survey of 10 hectares within London's M25 would typically cost about £1,000 +VAT.