---
Building Movement Monitoring Services
Call: 020 72 78 07 78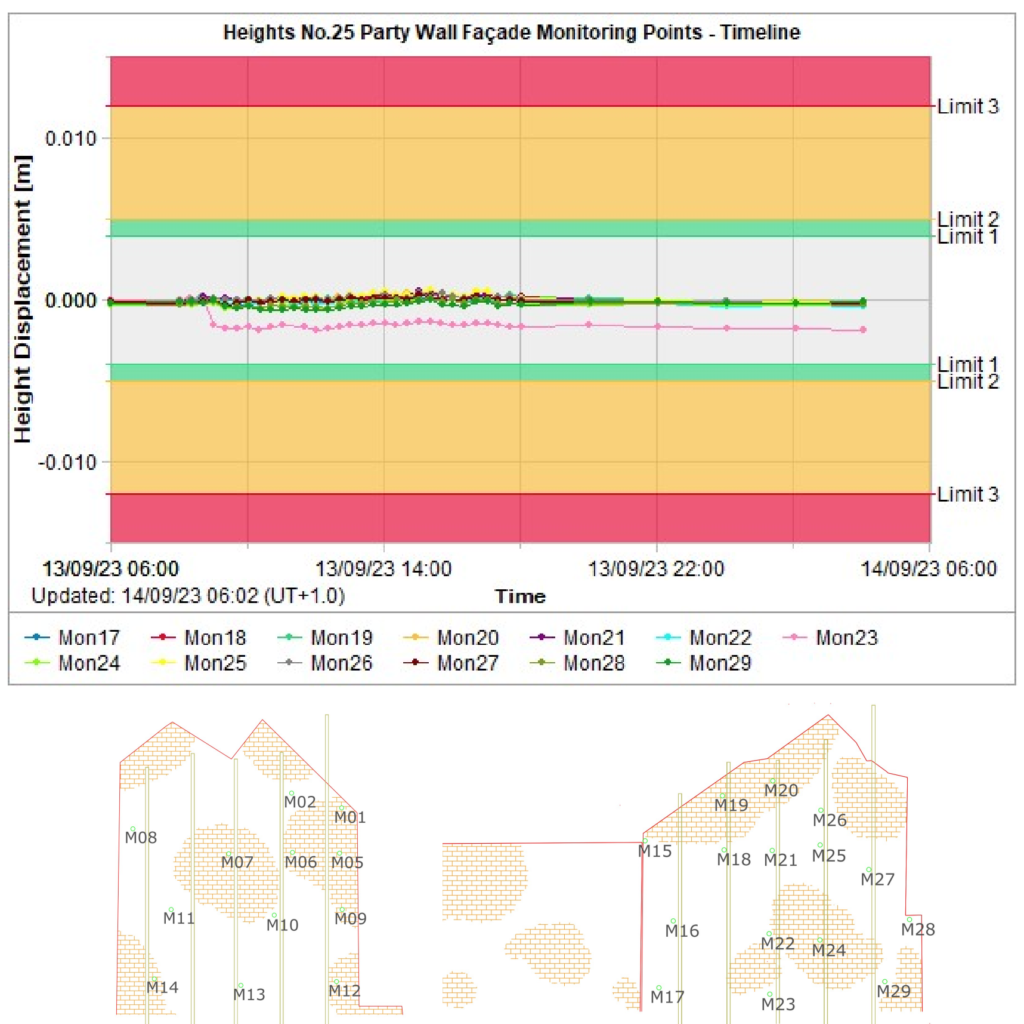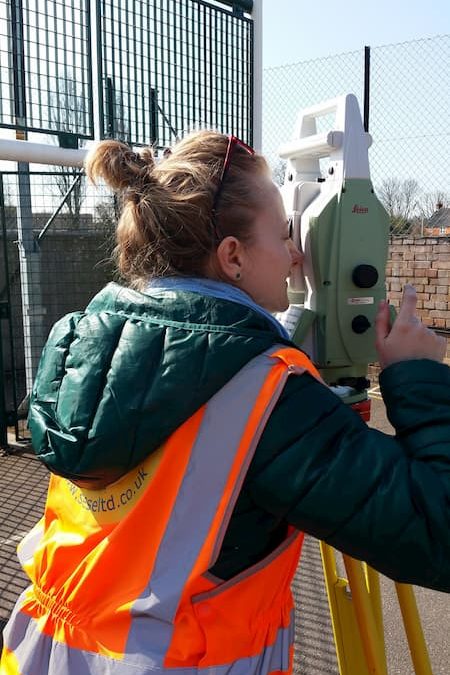 Structural Movement Monitoring
Structural movement monitoring is the process of measuring and recording the movements of a structure over time. It is used to detect changes in structural behaviour, such as deformation, vibration, and potential collapse.
As movement and vibration monitoring surveyors, we design our movement monitoring reports around each client's bespoke needs.
Structural Monitoring Services
Structural movement monitoring is a service we provide for demolition, construction, and maintenance projects. These structural monitoring survey services include, static point XYZ, crack gauge tell-tails, and construction vibration monitors. As building movement monitoring surveyors, our movement monitoring and vibration monitoring survey reports are designed to be easily understood by all parties involved.
Party Wall Monitoring Services
When monitoring structural movement in support of a party wall monitoring report requirement, a monitoring surveyor can attend your project on a daily, weekly, or monthly basis. This way we help ensure construction work does not cause structural movement beyond the trigger levels agreed by your party wall surveyors.
Monitoring Surveyor Visit Cost
The cost of a monitoring surveyor visit varies widely due to many factors. This is because the structural movement monitoring services we provide are used to detect a wide range of potential problems before they become serious. These includes cracks in walls, corrosion of foundations, continuing subsidence, and vibration damage to buildings. We monitor these structural movements using a variety of methods, including tell-tale gauges, laser guided theodolites, and accelerometers.
Monitoring surveyor prices start from £375 +VAT per visit, while our real-time 24/7 automated monitoring would have a bespoke price based on your site conditions. Both options accommodate projects countrywide.
Monitoring Structural Movement for Ground Deformation
Monitoring structural movement for ground deformation often requires a combination of instruments and measurement techniques. Our ground monitoring systems are often used on solar farms, landfill sites, and highways.
As one of the UK's top structural movement monitoring companies, we provide Ground Penetrating Radar, Crack Monitoring, Vibration and Red Laser Movement Monitoring reports. These systems work in line with structural engineer and party wall surveyor designated building movement monitoring trigger level guidelines.
Remote Structural Movement and Vibration Monitoring
As just one of our many countrywide surveying services, we also operate Real-Time 24/7 Automated building movement monitoring systems. Here we use robotic total stations to track demolition and basement excavation effects on nearby buildings. The same robotic movement monitoring system is used to monitor building subsidence, RAAC construction deformation, and ground settlement over time.
Remote movement monitoring surveys are another of our many ways of assessing the structural integrity of a building. By remotely measuring structural movement over time, we identify potential problems that may arise and advise on the necessary steps to address them.
One of the first steps in conducting any building movement monitoring survey is to identify the type of movement that needs to be monitored. This can include vertical, horizontal, or rotational movement. Once the type of movement has been identified, a party wall surveyor or structural engineer will need to determine the frequency of our movement monitoring reports. This could range from daily to annually, depending on the type of movement being monitored. The next step is to install the equipment necessary to measure movement ranging from accelerometers, mini-prisms, and retro-targets to automated structural monitors.
Structural Monitoring FAQs
When do you recommend structural monitoring?
Your structural engineer or party wall surveyor would recommend 3D point structural movement monitoring whenever there is a risk of significant movement or deformation in a building or structure.
Any amount of structural movement can affect structural integrity and pose a risk to safety. Hence, the monitoring of structural movement may be necessary before, during, and after construction.
Scenarios where we would recommend structural or building movement monitoring include:
When a building is located on unstable soil or ground prone to settlement or expansion.
Environments where there is risk of landslides and below ground hazards such as bio-gas build up within an historic landfill.
When a building is undergoing modifications or renovations that could affect structural integrity, such as extensions and basements.
When a building or wall is aging and there is concern about further deterioration or cracking.