Over two thousand years, London has gradually developed from being a small roman enclave into one of the most cosmopolitan (and metropolitan) cities in the world, with a population of over 9 million people speaking over three hundred languages.
During the reign of Lucius Septimius Severus, a topographical survey of Londinium as it was called back then, would have taken a small team of engineering surveyors a few days to complete a detailed land survey of the 0.5 square miles of London protected within his defensive wall that still stands today. Now at over 600 square miles and home to hundreds of measured building survey firms, all of us combined could not complete a detailed terrestrial topographical survey of London even if given ten times as long to survey it.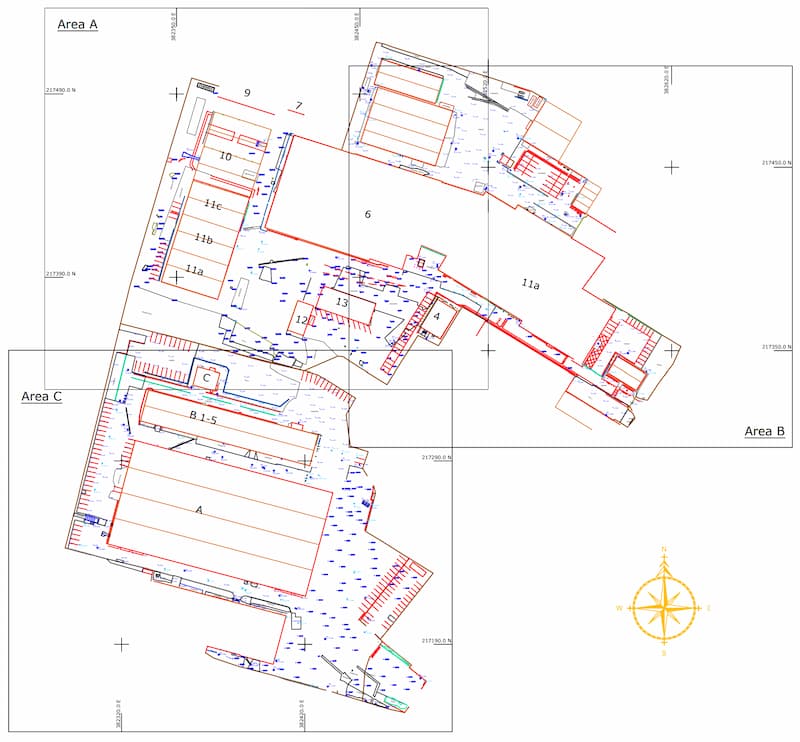 Why topographic surveys
A topographical survey gathers data about the natural and man-made features of a given site, as well as its terrain. The ground, its boundaries, and permanent features such as buildings, fences, trees, drains, kerbs, and streams are accurately defined with land contours and spot levels used to identify the elevation of everything from grassy fields, rocky terrains or agricultural farmland to highways, industrial estates, and school grounds.
Topographic land surveys play a crucial role in determining opportunities and assessing material stock to help bring forward development. It is also an invaluable tool for architects, engineers and building contractors to enable construction works via BIM (Building Information Modelling) for which our engineering surveyors are certified to Level 2.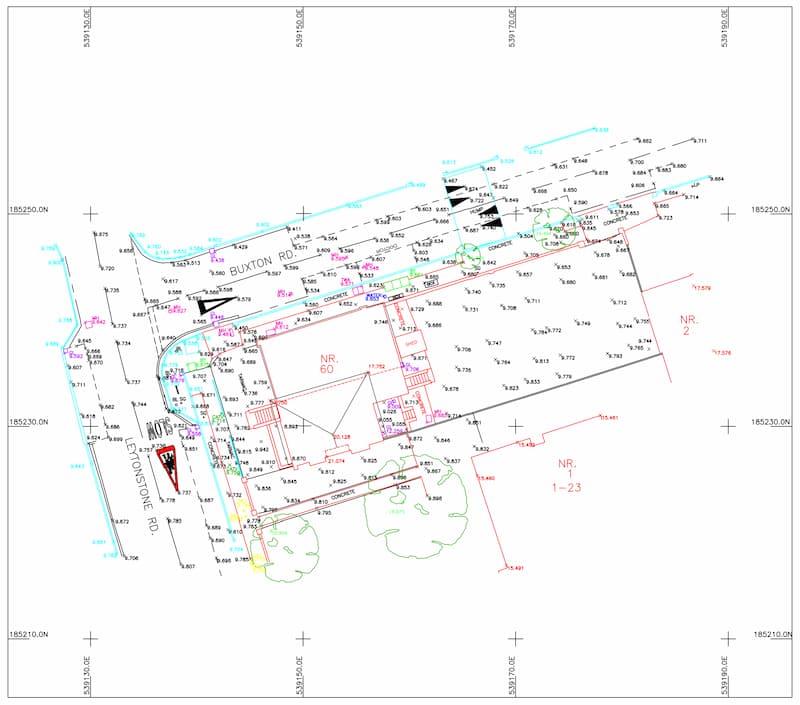 How much would a topographical measured survey cost
As one of our Measured Land Survey Services, topographical surveys of London vary widely in cost depending on the amount of detail required.
With SESE, a schematic topographic land survey anywhere in London costs from as little as £475 +VAT with same and next day engineering surveyor attendance available for all our measured surveys.
Booking an engineering surveyor online in under a minute
Clients in need of a land survey in London, can book an engineering surveyor to carry out either schematic or detailed measured surveys anywhere in London and the Southeast through our FREE online Quoting App and automatically receive a price straight to their email in as little as 60 seconds.
Once you have given the project location and preferred start date, select topographic survey and give the approximate width and length of your plot for us to send you a price.
If you would like your topographical survey to incorporate measured building survey floor plans or elevations simply tick the add-ons you want on the right and confirm the approximate floor area once more. You can also click on the chat box below at any time in the process if you would prefer to get a price verbally from a member of our team.
As a supplier of engineering surveyor services throughout London and the UK Southeast, our ISO quality assured measured building survey services can also be booked in conjunction with our other services including below ground surveys, construction setting out, movement monitoring reports, and fixed wing sUAV arial drone surveys for a more comprehensive engineering survey package.
If you have any questions or require any further information, please don't hesitate to contact us on 02072780778 now to find out how we can help with all your measured surveys in London.